Welcome to Enchanted Hammock Studio! A new website where you can browse the whimsical side of award winning artist Harriet Huss's art portfolio, archival pigmented ink giclees and her new greeting card line.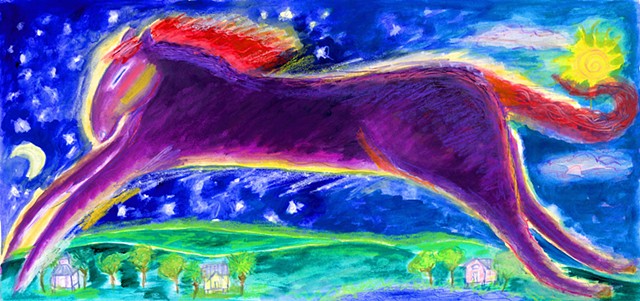 Harriet Huss has been a prolific and awardwinning artist for decades. The originals of these mixed media paintings are sold and reside in private collections worldwide.
Now available as Archival Giclee pigmented ink blank greeting cards in a variety of designs.
Handmade, handsigned and titled by artist.
Museum quality giclee reproductions of these designs can be custom printed for you to any size. See ordering folder for details.
To see Harriet's portfolio of colorful Florida landscapes and brilliant palm images.. visit www.HarrietHuss.com
Email us at EnchantedHammockStudio.com with questions